Day 29: Vik (IS)
hang out in vic like a tourist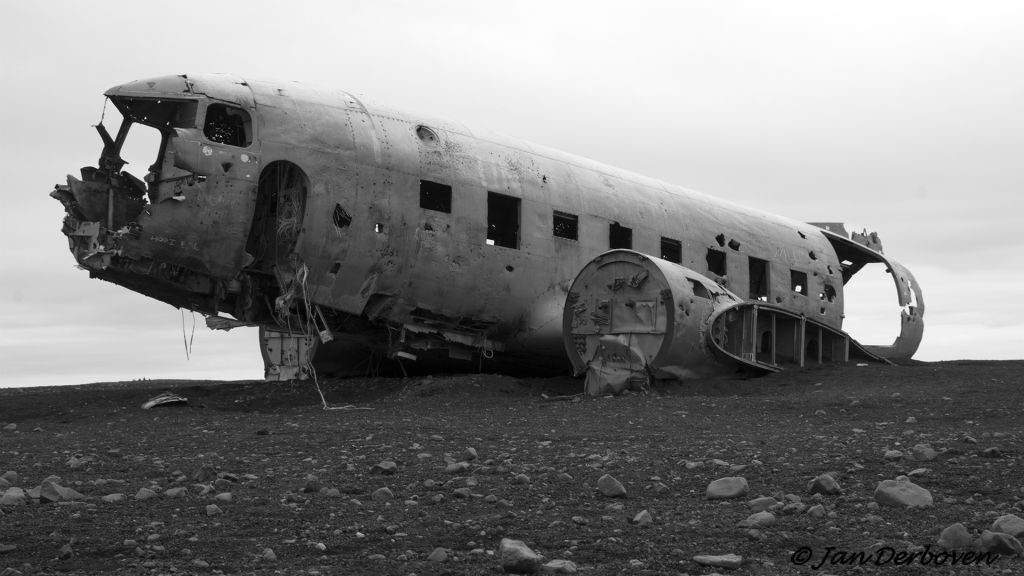 ---
Day 30: Vik – Skaftafell (IS)
woke up too late, 09:30 hr is outrageous.
But for once completely justified, birthday today and refuse to get up at 6 o'clock.
May also have a holiday feeling huh.
For the rest also left much too late, before leaving the tanks empty and refilling water and filling up with diesel, as a result we only really left at 11 am.
Along the way play a bit of the tourist and make regular stops to take a picture.
And today we actually have MANY rain for the first time during the day.
At 5 o'clock we stop at Skaftafell, in the Vatnajökull national park.
On the menu, a good greasy homemade cheeseburger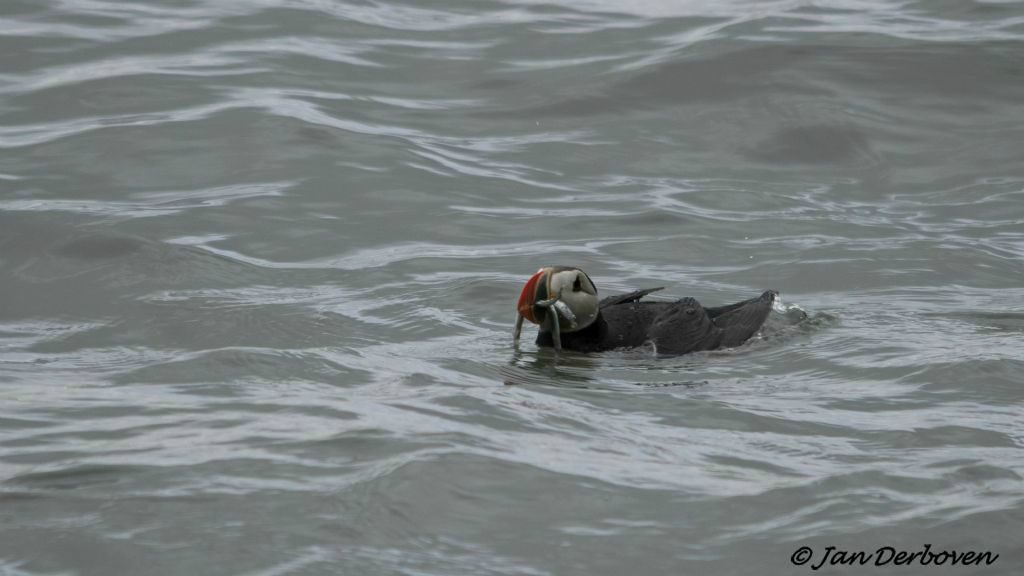 ---
Day 31: Skaftafell – Jökulsarlon (IS)
Early out of bed today, 6 o'clock the alarm goes off and at 7:30 am we leave for a walk to Svartifoss.
In the rain but we left, steep up through the tourist pat, but nice and quiet delicious.
45 minutes later we are at the Svartifoss, a beautiful waterfall. If only because we are there alone and not with buses full of tourists.
And it was good that we had left so early, at the descent 1:30 hours after departure, it is already quite busy with people who thought they'd better watch early, hihi not early enough.
We enjoyed the walk and the waterfall, even though it was in the rain.
Then we leave further East in the direction of Jökulosarlon.
With the first stop at a glacier lake with a lot of drift ice in, beautiful.
After a few more stops at decent ice block lakes we arrive at the ice block lake of Iceland.
Jökulsarlon. Kokkie first comes into action for dinner.
After that we will spot some ice cubes, it is beautiful, I am impressed again.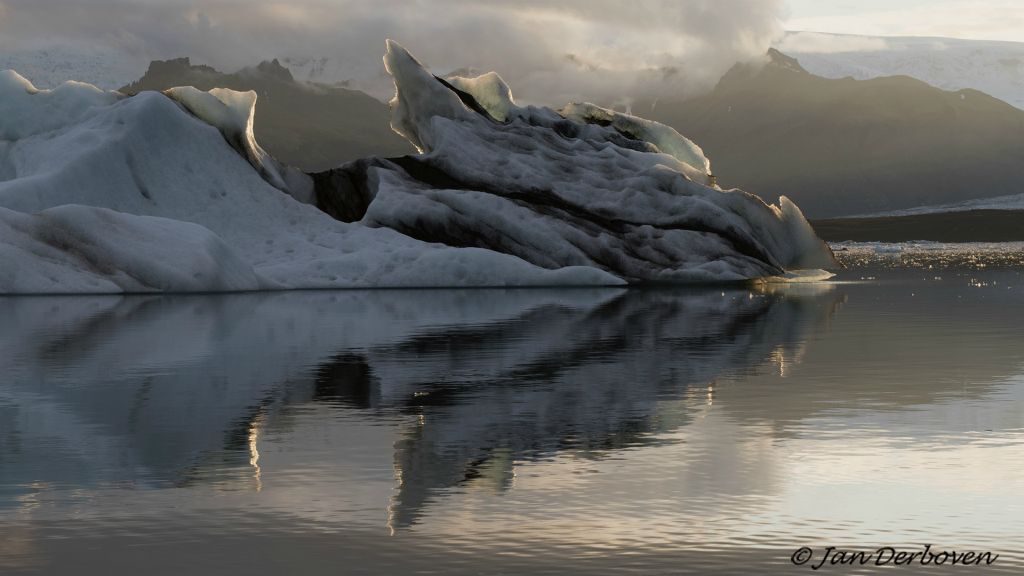 ---
Day 32: Jökulsarlon (IS)
First time of the vacation that we have not driven.
FANTASTIC
Have taken it today.
Sleep out
Delicious breakfast.
enjoy afterwards
Grab a shower.
Continue to wake up.
Take a look at the beach with the macro lens.
Oops, it's noon.
Slowly bake fresh oven bun.
Start enjoying the lagoon mouth with its beautiful ice floes.
It is warm and the sun is even enjoyed.
In the late afternoon we do a RIB tour among the ice floes
Reheat a soup quickly.
Continue to enjoy, blissful, delicious, that is HOLIDAY.
Now I crawl into my bed, it has now become 00:30 hr.
So sleeping out, translated into going late to sleep.
Wonderful day at the Jökulsarlon lagoon.
---
Day 33: Jökulsarlon – weg Nr 939 (IS)
After a too lazy morning, the result of working too late yesterday evening, we leave for East at around 10 o'clock, yes, the circle is almost complete.
Today we generally drive on nr 1 towards the east fjords.
Once arrived in the East Fjords, this seems very motorhome unfriendly here, everywhere you could stand to spend the night prohibitory signs to spend the night
OK once at lane no. 939 we turn left and decide to leave the East Fjords on the right and shoot into the inland, just a few km from the camper unfriendly hassle we find another wonderful place to sleep, stop this is it.
View of waterfall, sparkle view over the valley.
Done for today, tomorrow is another day.
---
Day 34: trough F939 – Skjöldolfsstadir (IS)
So and we left early yet, at 8 a.m.
What should be a quiet day turns out slightly differently, the sequel.
As already written at 8 o'clock we are on our way, spicy pass and then turn left towards further inland to spot reindeer, now take it from me, we have spotted everything except reindeer.
They were probably sent by Santa on vacation to the other side of Iceland.
What have we done all day long?
1) driven
2) visit the Arboretum.
3) done a wonderful hottop in Laugarfell, oh that was great
To be honest, the 2nd best of the 3 hottops we have done, knowing that we have certainly seen 10. But yes you still want to come out of a bath cleaner than you went in, that is the reason why we have done so few hottops.
This one in Laugarfell was really blissful, at a mountain hut with a shower and mini wellness.
4) after the hottop and lunch we go a little further, but that a little further quickly becomes 170km extra on the clock.
I have to say it was a nice drive.
But no reindeer.
Ending on a campsite due to NO good places to stay
Oh well.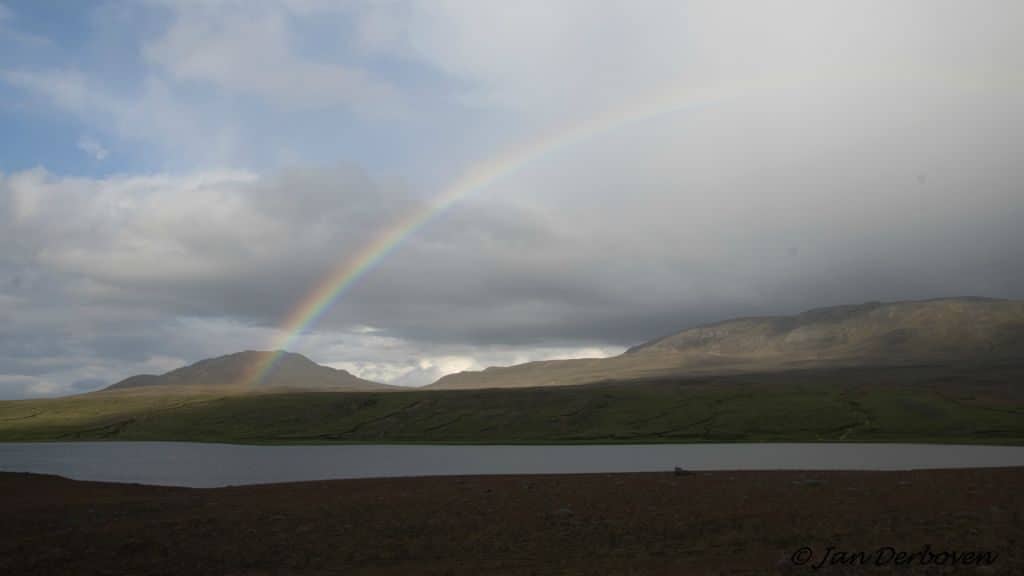 ---
Day 35: Skjöldolfsstadir – Dalatangi (IS)
On time out, water topped up and we are gone.
Stop in ?? village to refuel a little diesel not too much I want the boat as empty as possible on Thursday.
After that we stopped by the carwash, cleaned up a bit and then we went on to Dalatangi, the oldest lighthouse in Iceland, 1895. That starts already.
But before we get there we have to pass a serious mountain pass.
A warning of descent 18%, that already counts.
It is a nice drive before we reach the pass, and it is tough.
Especially with the thought that we have to take this mountain pass back up tomorrow, we decide to refuel a little diesel in Brekka.
The smallest gas station that we have seen so far, in a small bar, a call is made to the landlord, who comes after an hour with a 3 axle quad to refuel us.
After refueling, we continue to Dalatangi, a farm with an old lighthouse behind it, and a new one.
Not what we thought we had actually hoped to stay here, we will see.
After a walk we come across the farmer's wife with her 8 border collies, after a pleasant chat and a bit of chatter I ask her if we might be allowed to stand for the night.
No problem, welcome and we talked a little further.
Another night in a beautiful location.
---
Day 36: Dalatangi – Seydisfjordur (IS)
After a wonderfully peaceful night at the lighthouse, we are gone again.
A few more photo stops and then the pass of lane no. 953 on and off.
Just past the store for a few things and then back over a mountain pass, but now to Seydisfjordur
Waiting for the ferry tomorrow, so it's actually over.
Iceland, been here for far too short, driven far too much, and enjoyed far too little of the whole.
Better next time, just have to come here for 3 months.
I don't think so, next trip is North.
---
Day 37: Seydisfjordur – On the ship
Riding on the boat. Bye Bye ijsland.