Visiting Helsinki, a young city in the field of history, a big city in terms of shopping. It is because in the last 3 months we have mainly seen villages and a few small towns and a lot of uninhabited area that we can enjoy it now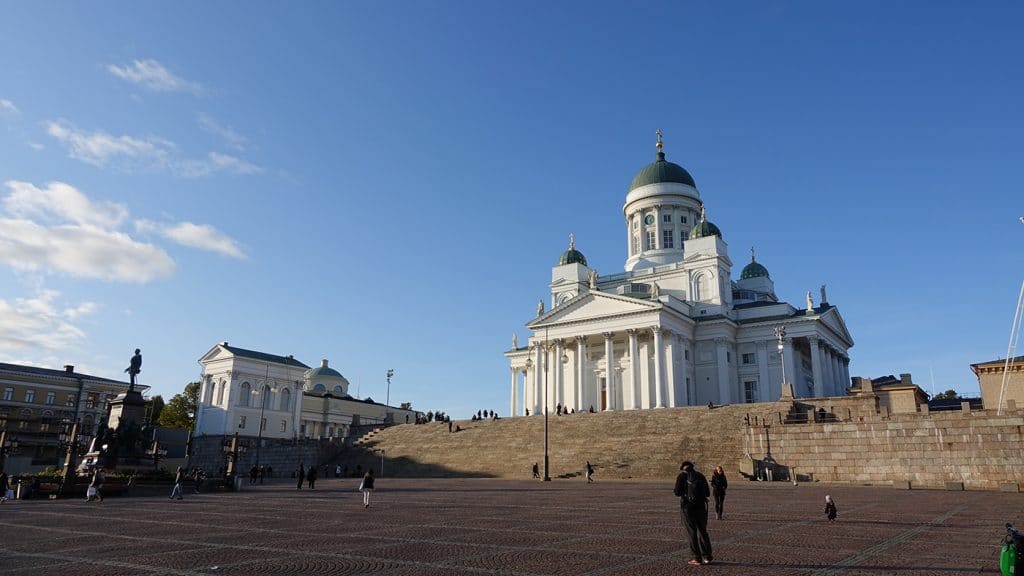 And then …… At the stroke of midnight on October 1, my wife is glued to her PC. This is not to see the release of a new mobile phone. No, from 1 October, an e-visa can be requested for Russia, not for the whole of Russia, but for the Leningrad region and that includes Saint Petersburg. So we applied for e-visas on 1 October. Exactly 48 hours later we receive an email from Russia, including the e-visa. Plans had already been made so they can now be implemented. Russia here we come. It is Friday 1:30 pm when we reach the Finnish / Russian border. First part Finland no problem.
Second part Russia, top-class bureaucracy. Wait, make it clear that we are not a truck but a camper. Waiting, passport control. What is that? An electronic visa. Promptly there are 5 to 6 people around the e-visa all with big hats and most stars. Well that is clearly the first time that they see an e-visa at this border post. All to shorten it a bit, after 2.5 hours we drive through the barrier, not the last barrier yet. At the last barrier we are sent back to the first barrier. Moto must also be declared, all the declaration man already knows us, we him, we know that there must be 2 declaration forms, he knows that we do not speak Russian. In itself, it all goes very friendly, with a bit of English and lots of gestures with the necessary friendly smiles it will all be fine. Now on the way to Saint Petersburg ……… Saint Petersburg what a city, what a history, what a splendor.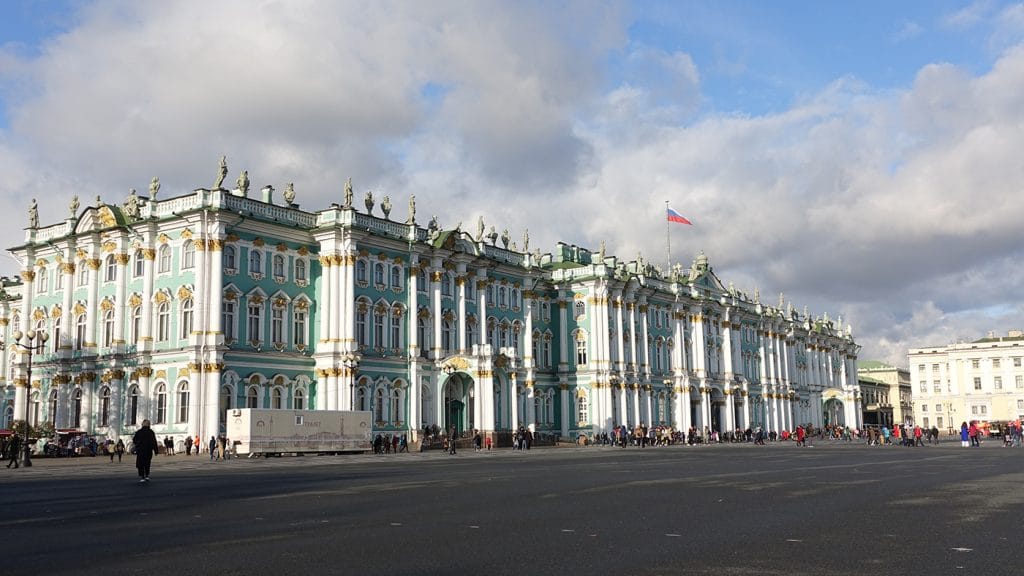 We visit the Hermitage, isaac cathedral, Peterhof, numerous parks and bridges, it's great. I can really only write, if you get the chance to visit St. Petersburg, don't hesitate.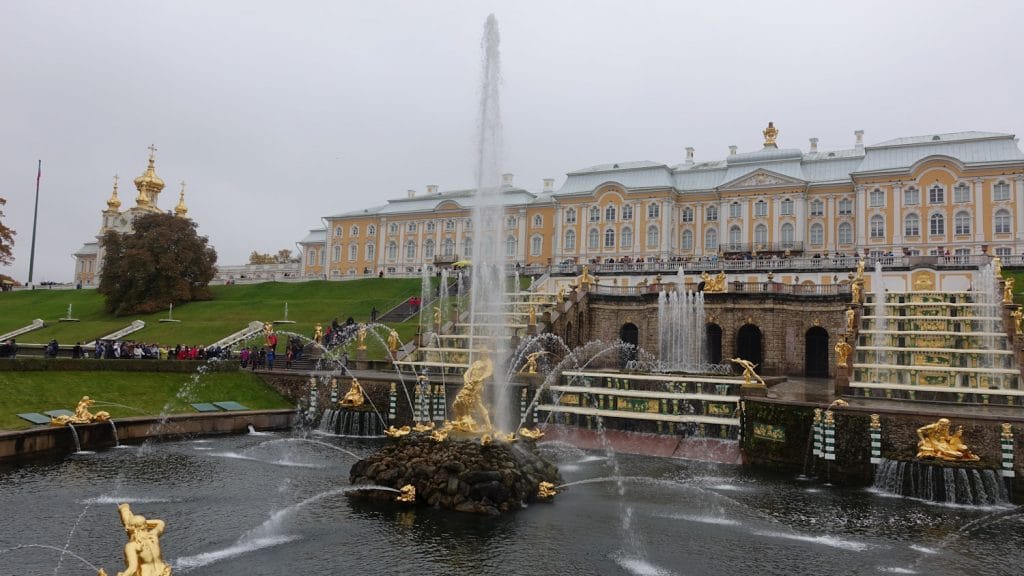 After standing still for 6 days it is time to get back into action, actually we have to move on because our e-visas expire on October 11. So we leave St. Petersburg on October 11 and head towards Estonia, into the Baltic States. Now, of course, we still have to cross the border with Russia and Estonia. Apparently a Russian border is 3.5 hours as standard. Also this time someone with a big cap and many stars who came to us Not because they didn't know about the e-visa, but this time because the correct names were not entered on the e-visa. Well, we learned that, fill in all first names. Jan is not the same as Jan August J. It has given us an extra hour of border pleasure. Even now everything went very friendly and with a smile. It was an experience and now continue to explore Estonia, Latvia and Lithuania.