Once we enter Estonia we have the setback to also have a few heavy rainy days, so our visit to Tallinn falls a bit in the water. But we are convinced that Tallinn has a beautiful old city center.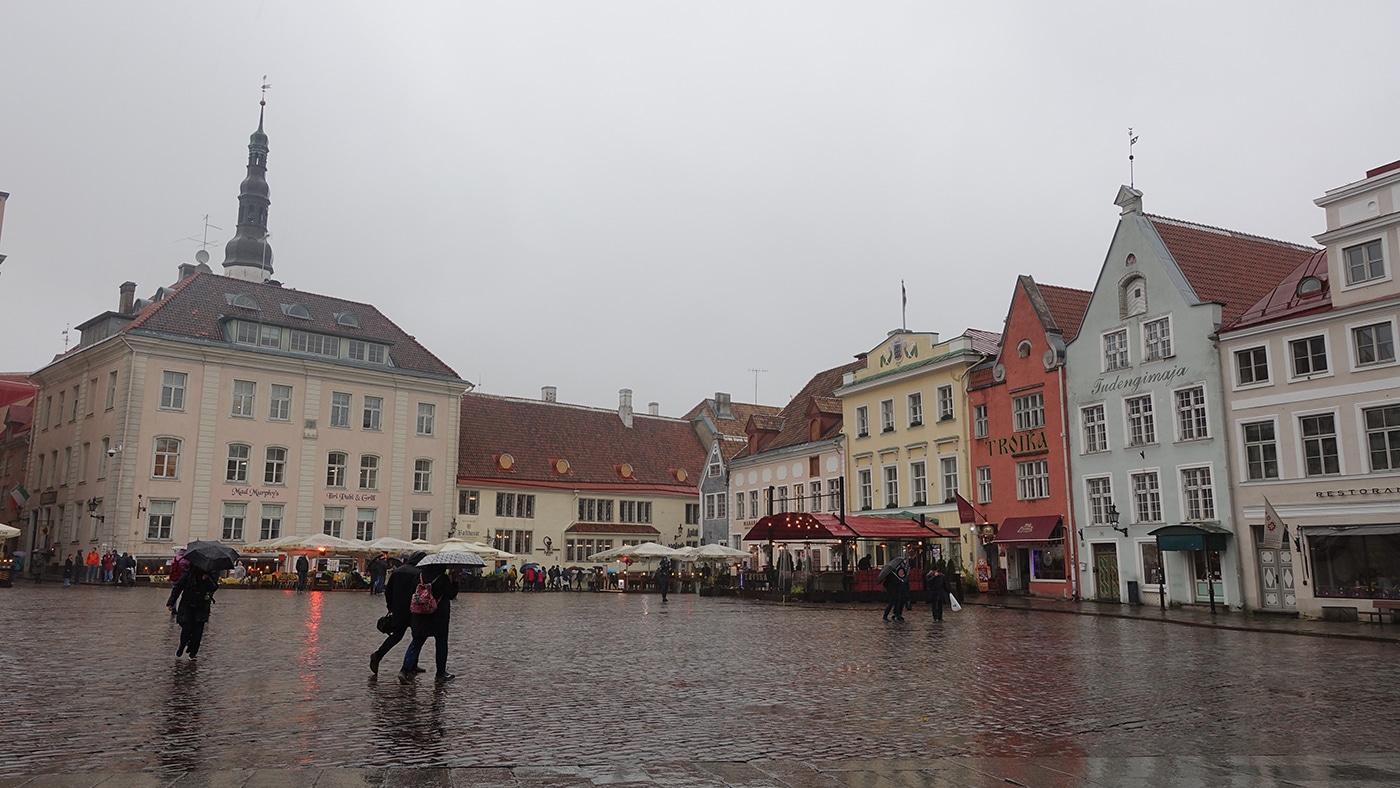 After 6 days in Estonia we say goodbye, Estonia has not been able to charm my heart. Maybe the weather gods have something to do with this, who can say. We have to go further south, so Latvia here we are. this is also the 10th country that we cross in our northern tour. We are curious what Latvia has to offer. The north is already the same as in Estonia and the weather is no better Day after border crossing we drive past numerous "castles / country houses" where it soon becomes clear that there is a lot going on in restoration and that this restoration is partly supported by Europe. A lot of work is still needed. Day 2 we end at Zvārtas iezis "black cave" a place in the Gauja NP. In the morning we make a very nice morning walk in the sun along the river Gauja.
after a few hours of walking we arrive just in time at "bakkie", it's raining back. Days and km pass and on the last day in Latvia we visit the baroque palace Rundāle.
After 6 days in Latvia we cross the border to Lithuania. The weather seems to be turning, finally sun, that is a long time ago. Lithuania, it immediately gives a better feeling. We were in Europe but it didn't feel that way in Estonia and Latvia. Lithuania gives more a pleasant feeling, better looking housing, better roads, beautifully plowed and sown fields. People seem to be better off, I think they said goodbye to the Soviet Union. Yes this gives a better feeling. On the day of arrival in Lithuania we visit the Hill of Crosses, an important place of pilgrimage. No we are not pilgrims but it is always interesting to visit. Especially since this has been destroyed several times by the Russians.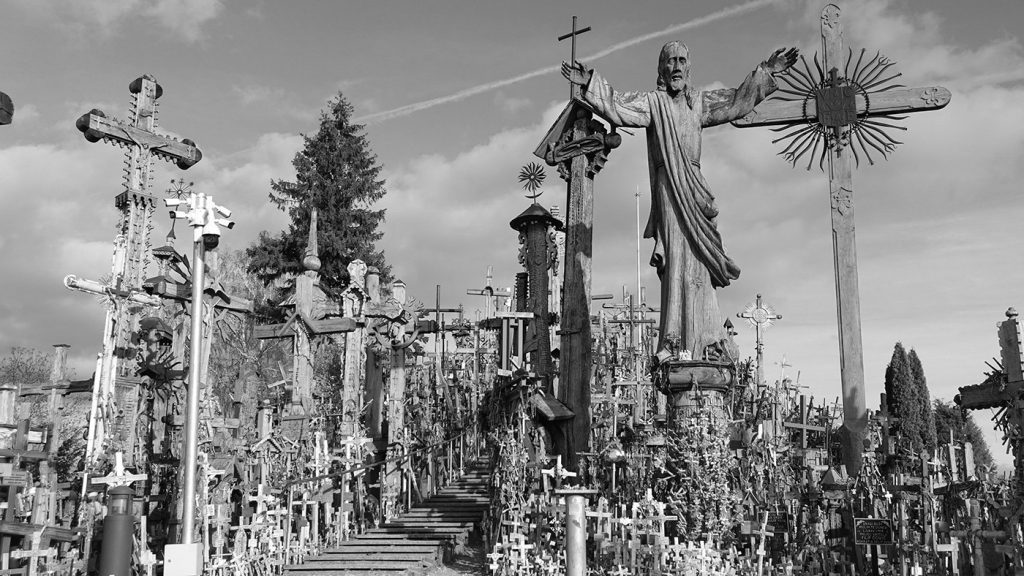 The next day we do a walk at a height of 30 meters, a treetop walk. So you look at the forest from a different point of view. Days and km fly by again and on October 27, the 100th day of our journey, we pass through the geographical center of Europe.
The next day we arrive in Vilnius, the capital of Lithuania. This capital is much nicer compared to Tallinn in Estonia and Riga in Latvia. This is a city that gives us a good feeling. We will stay here for 3 days.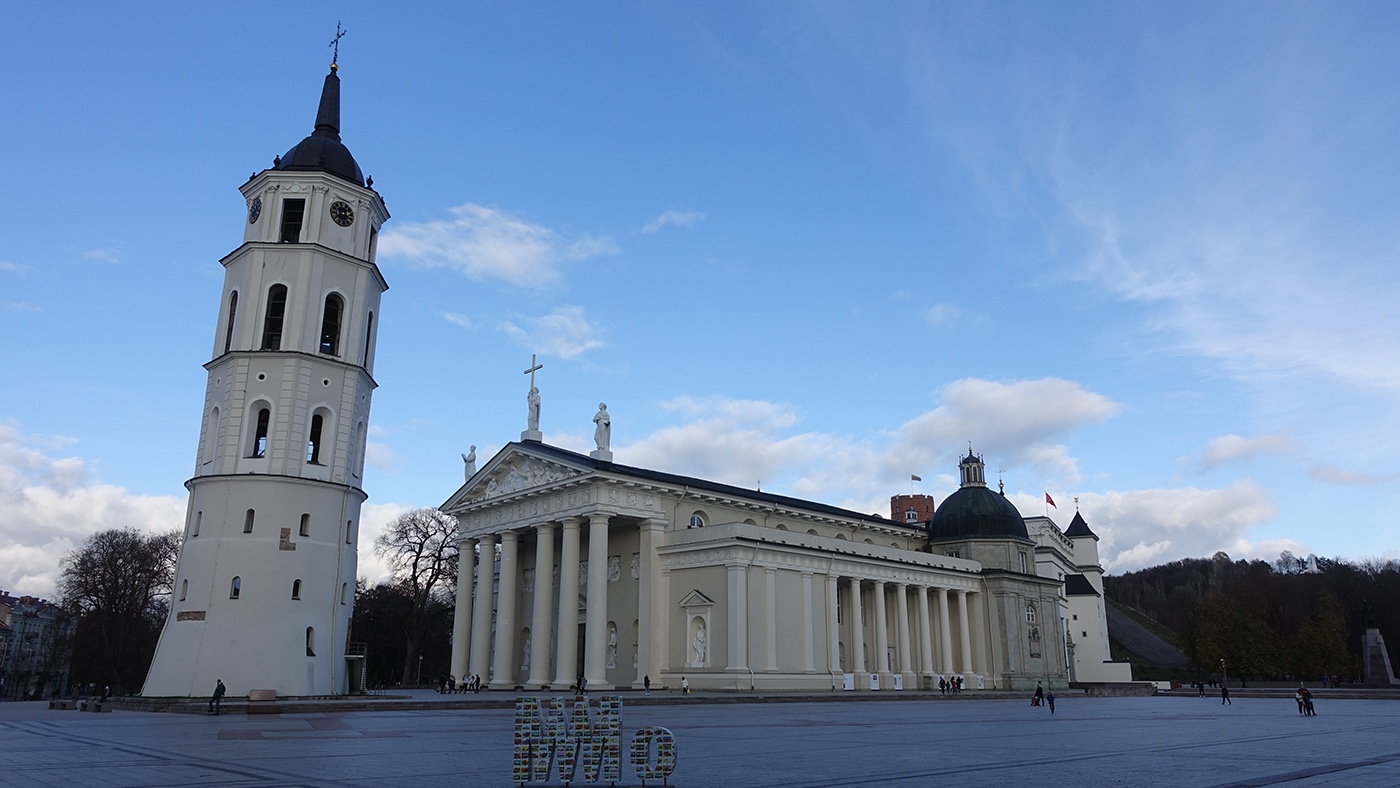 After leaving Vilnius we will visit the monument for the Paneriai massacre. More than 100,000 people were killed here between 1941 and 1944. Especially Jews, Poles and Russians were executed or gassed by the Nazi soldiers, this does something to us.
We also visit Kaunas, the former capital of Lithuania and Grutas, which is actually the burial place of ancient Russian statues.
And so we say goodbye to the Baltic states after a rainy night. The common thread through Estonia, Latvia and Lithuania is actually a bit of Russian history and the holocaust. The common thread of the holocaust will probably continue to follow us a bit in the coming weeks. Poland also had a hard time during the 2nd world war. But that's for the next blog post.