A bridge, a bridge is this time the entrance to our new area to experience. The Lofoten, we also passed here 4 years ago but this time we are not going to pass but also experience and a little longer than those 3 days from then. It all starts a bit rainy, but the rain shower zone passes after 2 days, so all in all that is not too bad.
We drive towards å and try to avoid the busy E10. That is why we take the northern roads above the E10 as much as possible. With especially days of few km driving and many walks that are all very beautiful again. After three days Lofoten passes the well-known Artic race of Norway on our route "tour de France of the high North"
and in svolvaer we also see the arrival of the equally famous The Artic triple "a triathlon". And so after 12 days we arrive in the village of å, the end of the Lofoten, but not for us.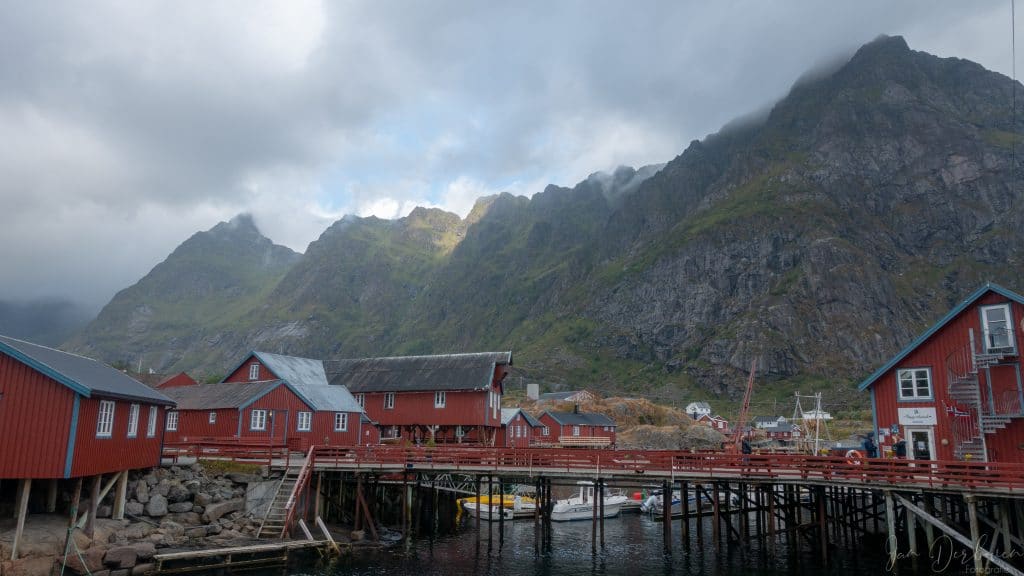 What strikes us especially compared to 4 years ago is that the Lofoten have fallen victim to mass tourism, although we have not been much in the tourist villages during the first part of our journey, it has really become much busier. A pity, but it's just like that now. And secretly I miss the peace and contact with the locals of the far north. After Å we go back via the E10 towards Myrland at the end / start of the Lofoten where we also leave the Lofoten after 15 days via the same road as where we went on it. To be honest, it was good, but it was enough. Time for new horizons.